Yearbook Personalization Deadline Approaching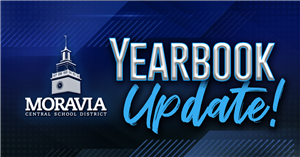 Yearbook Personalization Deadline Nears
The last day to get your high school yearbook with a personalization is January 24th.
After the 24th, the price of the Yearbook goes up and you can not get personalizations.
To pay by check or cash: You can get an order form from Mr. Welgoss in the Art room.
Don't delay, buy your yearbook today!